Read Time:
7
mins
Want to reduce losses on Cash on Delivery and RTO orders without disabling COD?
In this post, I shall discuss a simple key called Logisy to minimize your Cash on Delivery and RTO losses.
Did you know that as high as 72% of Indians prefer Cash on Delivery as the payment option?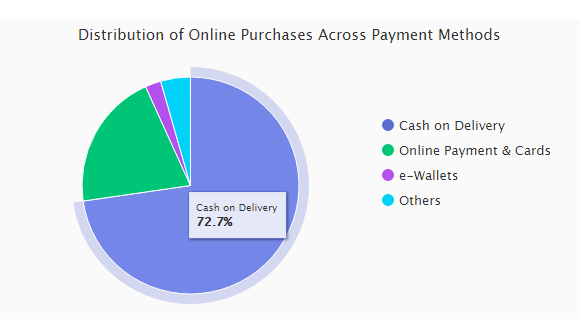 Heck, out of them, 40% of the total Cash on Delivery (COD) orders are returned.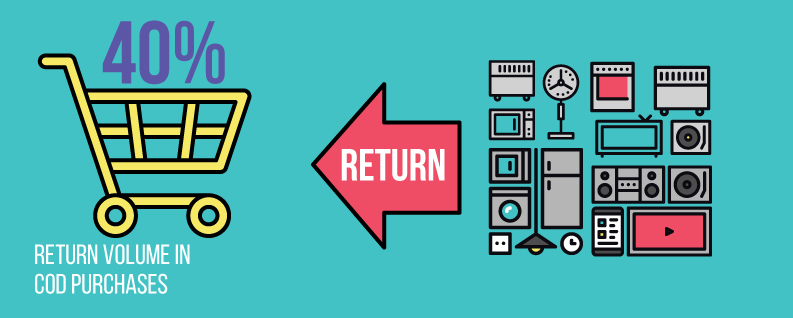 Do you see a problem? 
No doubt, COD has contributed toward the growth of e-commerce in India. Certainly, it boosted the order volumes.
Besides, it is a huge hit among buyers. I love it too.
Having said that, you may suffer from losses on Cash on Delivery orders resulting in RTO.
Yet, you will kill your sales if you disable COD.
So what do you do?
Well, there's more to it than what meets the eye. Stick with me so we can analyze the problem and then make a wise decision for yourself.
How do Cash on Delivery orders turn into losses becoming RTO?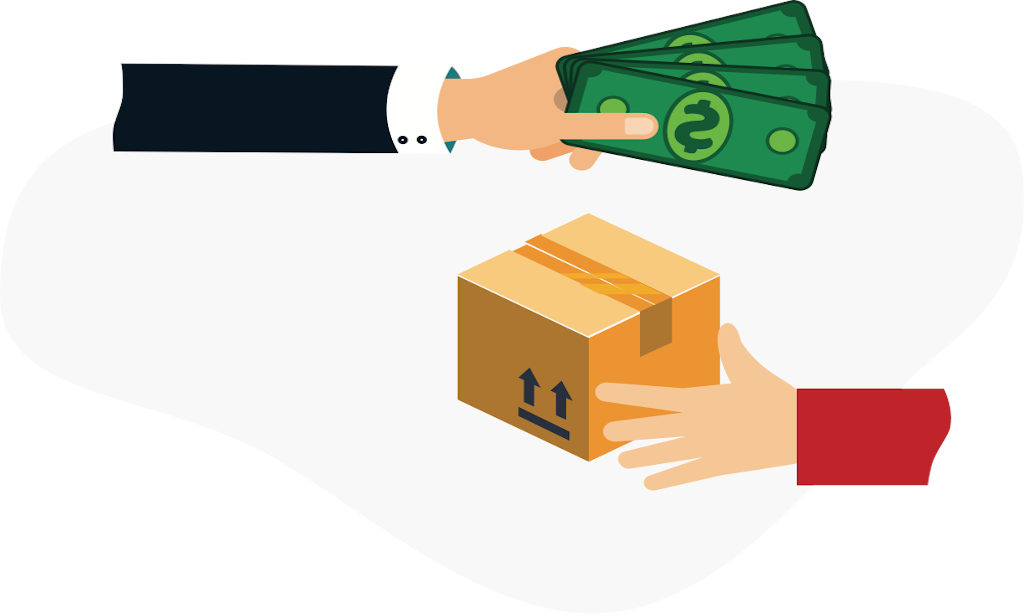 The issue is not COD itself but the returns that come along with it.
You see 1 out of every 3 orders are returned to the warehouses. 
When they're returned, they're called Return to Origin (RTO) in the e-commerce world.
What is RTO and how does it work?
When the courier agency is not able to deliver the package, it is marked RTO.
As a result, the order is sent back to the seller's warehouse.
This usually happens because of the following reasons:-
a. Customer is not available to receive the package.

b. They deny receiving the package.

c. Address or other information of the buyer is Incorrect

d. Closed door/ premise/ office.
If you want to learn more about RTO, read this post – All things RTO
Impact of high RTOs on the e-commerce market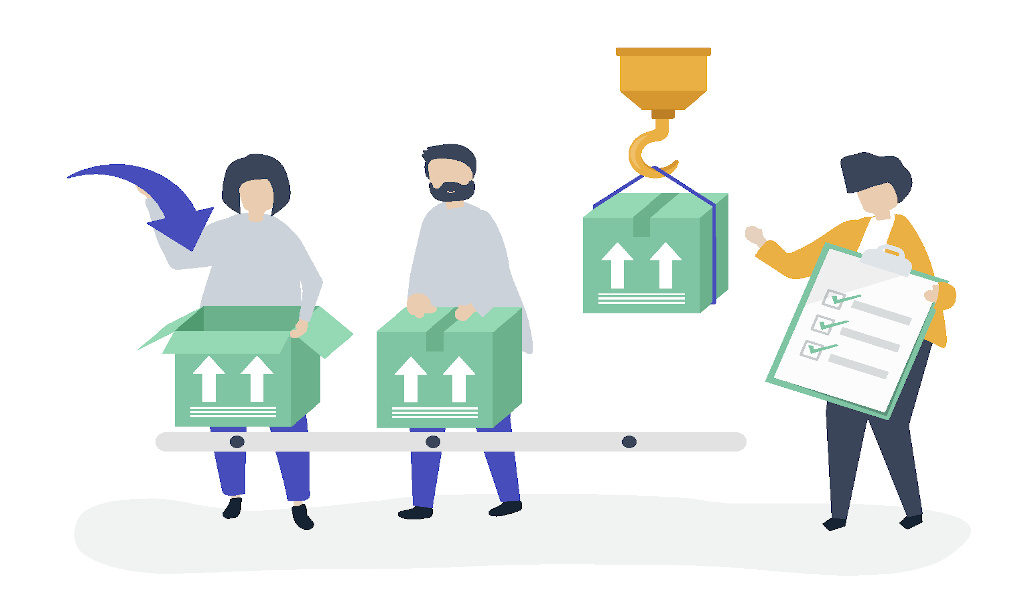 So how does it affect you as an e-commerce entrepreneur?
Well, you have to bear forward and reverse logistics costs. 
Forward Costs is the regular shipping fee charged to deliver your package. It's a loss for you because this order is not a sale anymore.
In a sale, you can easily place the shipping burden on your buyer by including shipping in your products.
Likewise, the Reverse is exactly what it says –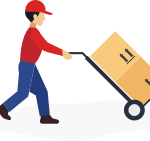 The cost of shipping back from the customer's place to your warehouse.
Worried? There's more.
You may also lose a ton of money on operational costs for –
1. Processing such orders

2. Physical Quality Check

3. Re-packaging of Returned items

4. Damage caused to Fragile items and,

5. Items lost or stuck in transit. 
In case you dropship it, your dropshipping supplier will charge you for it.
Let's talk facts
A fashion unicorn provided these stats to us for the month of May 2019 –
Out of their 1.5 lac orders across all marketplaces, more than 25 thousand were marked RTO.
This is worse. On their website, out of 44 thousand orders they received, more than 23 thousand were marked RTO.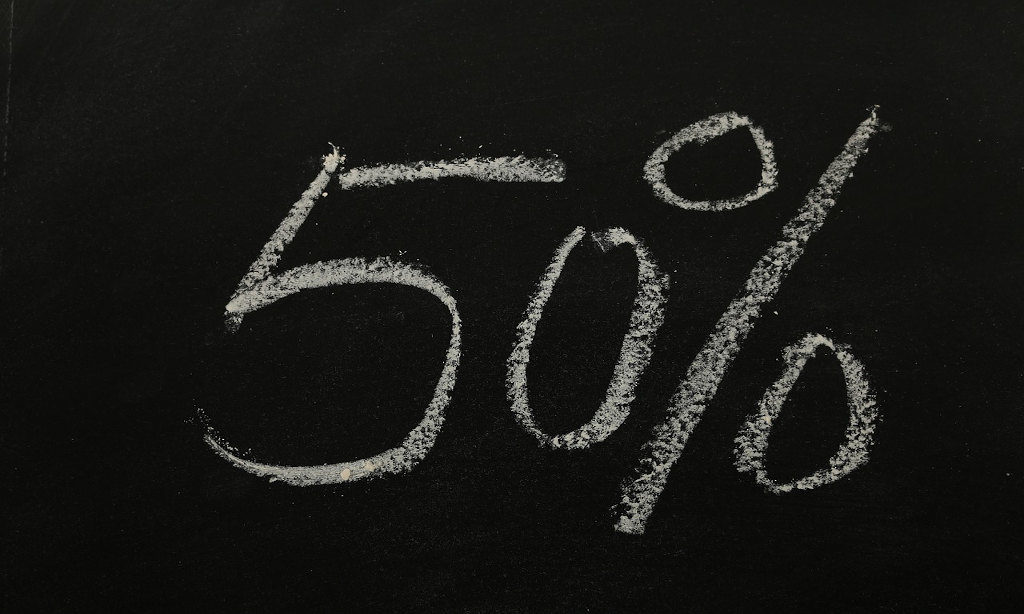 As a result, more than 50% of their orders were returned to origin!
Isn't this problem more serious than you thought?
However, it's not just you. Sadly, it's affecting the entire e-commerce industry in India.
If you've ever suffered Cash on Delivery losses due to RTO, you can relate to this brand here.
Besides, if you're planning to start your online business, do provide for these costs in your business startup checklist.
Cracking the Solution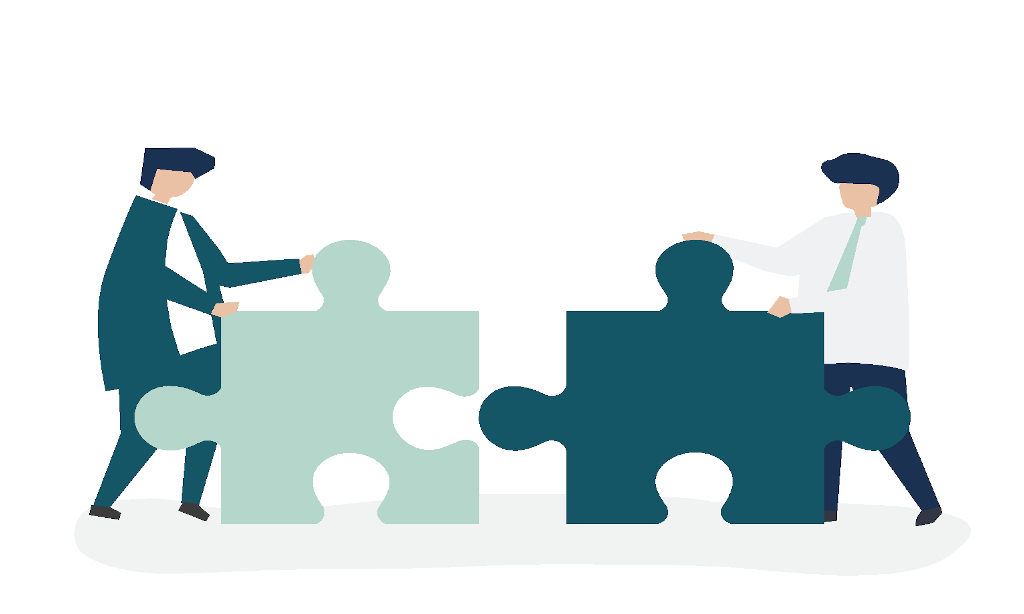 We wanted to understand the root cause of this problem and its impact on the market.
So, we performed market-wide research. This then gave us real data to support our solution.
Without waiting, let's dive right in into some of the findings –
Understanding the source of the problem. 
If you don't get to the root of the problem, it will continue to grow – Anthony Angelo
To do that, we analyzed a bunch of RTO orders and found the following recurring patterns –
a. Orders placed without the real intent of buying

b. Orders placed with missing or incomplete customer information (address error, PIN code error, etc.)

c. Orders from transitory addresses (hotels, hostels, institutes, etc.)

d. Orders by price-sensitive customers (they would reorder the moment they find a better deal elsewhere)

e. Impulse buying (Knowing well that there's no issue in refusing delivery)

f. Fraud orders made by habitual fraudsters 

g. Fraud by 3rd party promoters of the store (they benefit from conversions that come through them)
Here's how others have tried to solve it
Incentivize – That is to provide offers and coupons to users who pay online.
Keep a Minimum Purchase Limit for availing COD – COD will be valid only if users buy up to a minimum amount.
Charge for COD – Buyers will then see COD as an extra baggage charge. As a result, people will start avoiding it soon.
Contact Info – Fill correct and complete address with landmark while filling the buyer's address. The same goes for his/her contact number.
Fake Orders – Detect fake orders by identifying the buyer's contact details.
For instance, it could be a fake phone number, strange address, or even an email address.
Certainly, the key here is to stay alert against fraud.
Disable COD on-site – While this is a stop-gap solution, it does not solve the problem. 
Moreover, order volume reduces drastically when you disallow COD orders. Thus, it decreases your turnover.
Here's how we solved it
While the above points might be effective, we believe in a different approach.
We understand you don't have the time and manpower to check every order for its authenticity. 
Besides, if you're scaling your business, you can't afford to give offers and discounts. It's a competitive market.
So we created a system that does this analysis and makes it automated.
As a result, you can focus on scaling your business while we take care of the COD check.
The Birth of Logisy:-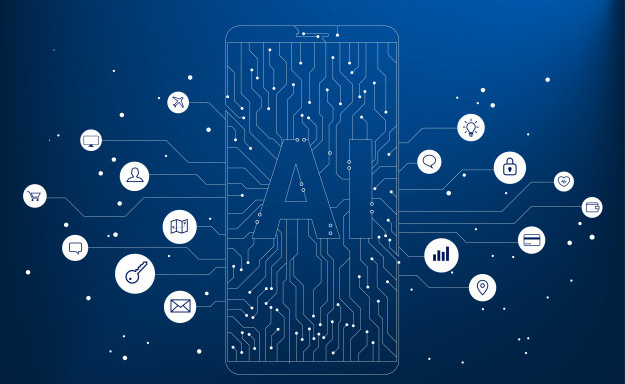 Using the data that we gathered from our research, we have come up with a Machine Learning based solution – Logisy.
It helps e-commerce stores weed out RTO prone orders. 
What makes it so unique is that it's an automated scalable system.
So when you're expanding your business and getting a ton of orders, this will do the hard work of making sure they're authentic for you.
Besides, given the complex nature of the problem, it is perfect to handle it.
How Logisy helps stores reduce Cash on Delivery and RTO Losses:-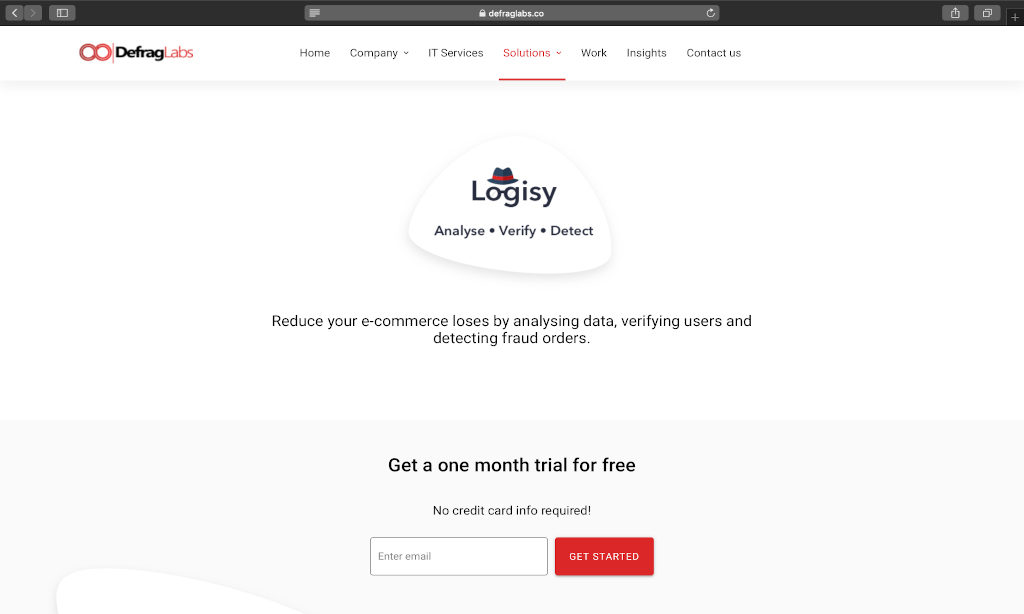 Logisy is a big data-powered platform. So with data, it helps you detect orders that have high RTO probability.
And how does it do that?
Think about this. A potential buyer comes to your website. After browsing, they place an order for a t-shirt they liked.
This is what Logisy will do in the backend –
It shall first collect 150+ parameters for that order.
After that, it shall analyze it against historical data using machine learning algorithms.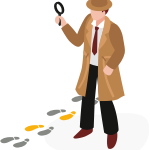 But wait, what if they're a fraud? How would I know that?
Don't worry, it's got your back.
It shall follow the fraudster through the footprints they leave behind. It does this while ensuring they are anonymously tracked.
What if they come back?

They can't because it prevents them from committing further fraud.
Okay, what if they're not a fraud but fill in the wrong address?
It's got you covered. It can draw conclusions from any unrelated data and give you the required result.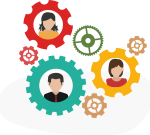 Can I know why it rejected their order?
Of course, it will give you reasons for doing so. It can do this because it analyzes their browsing behavior on other websites and apps.
Great, is there a way to be updated with all of this?
Well, Logisy will present all this right next to your order. Have a look!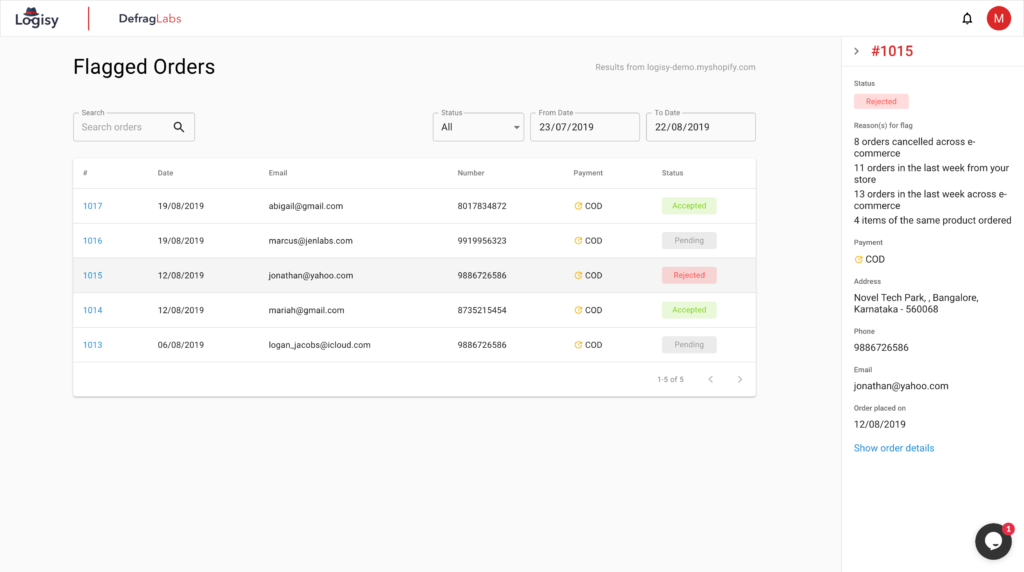 Now you can analyze orders and decide whether or not to process them. This is true power!
Being scalable, it can be used by small as well as big e-commerce firms. 
Some more facts
Our e-commerce partners have already been using Logisy with a 60-80% reduction in their RTOs.
Don't believe it? Have a look at this graph below of a Fashion Brand named Calenvie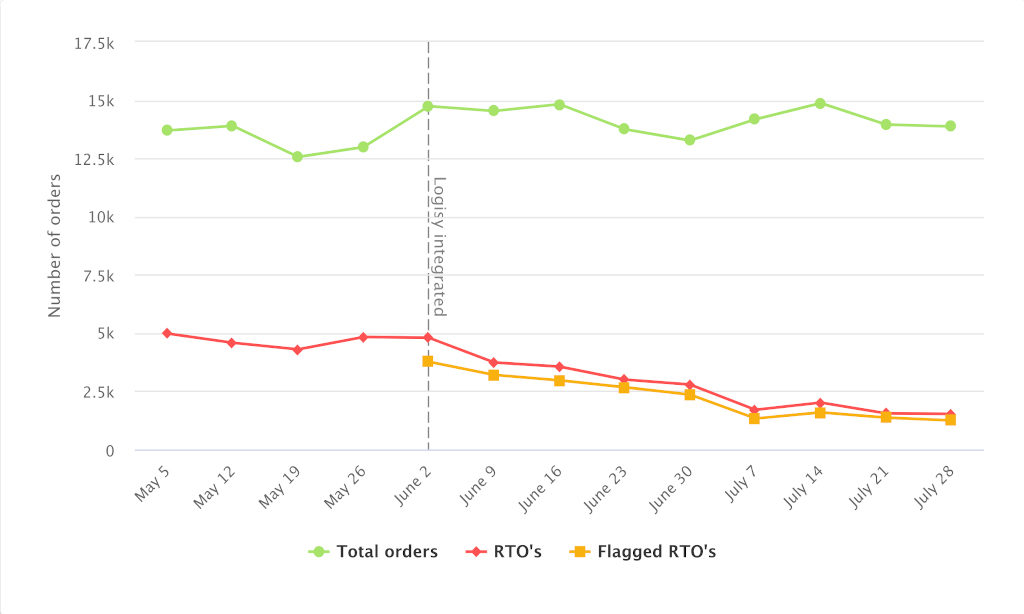 This number will continue to increase as we keep adding more features to the product.
It's mainly because our algorithm continues to learn from the data that gets fed into it over time. 
Conclusion
If you are an e-commerce store owner or belong to this industry, I'd love to hear your thoughts on the article.
Are you seeing a high number of RTOs on your COD orders? How have you been dealing with it? Do feel free to comment below your experiences, ideas, and feedback.
Lastly, if you'd like to explore how Logisy works, we welcome you to signup for our one-month- free trial to enable fraud order detection on your e-commerce site.
And if you'd like to talk to us or just want to say Hi, you can reach us here!