Read Time:
6
mins
With more time and power in your hands to handle your business, dropshipping helps you in creating a trustworthy brand despite the division of work.
Understanding Dropshipping and Why it works
What is Branding and Why is it Important
How do you build a trustable brand with Dropshipping
While Shakespeare must have questioned "What's in a name?", businesses may have also pondered upon the importance of having a brand name. Dropshipping is a relatively new concept and because of the delivery and production being in the drop shipping company's hand, it might seem impossible to create a trustable brand. Well, that is not true.
Let us understand this with more details.
Understanding Dropshipping and Why It Works
The thing with e-commerce businesses is that for the rest of world it looks easy but in reality it is just as tough as any other business model. The set of risks and problems are different from the traditional methods but, there are risks.
Traditional businesses would probably opt for products that aren't niche just to save losses from experimentation. E-commerce gives you an audience that is looking for something beyond the regular range of products (it is moving to ecommerce for regular products as well now) and it can be difficult to ascertain the profit margins and contingent losses.
Dropshipping comes to rescue ecommerce businesses by providing them a service that can promise convenience, timeliness and credibility. In short, Dropshipping is a business model in which a seller works with a third party company (dropshipping company) to produce and deliver their products.
The online business of the seller displays a variety of products and once the order is placed, the dropshipper prepares it and delivers it to the end customer.
Still confused? Read- What is Dropshipping
The advantages? You are saving on:
Money
Workforce
Inventory
Location Rent
Divided attention to business activities
Have a good look at the Pros and Cons of Dropshipping to make an informed decision.
Once you have shared the responsibility with a drop shipper, you can concentrate on the core business operations like: Marketing, Expansion and Branding.
What is Branding and Why is it Important
In its purest definition, branding is what differentiates you from your competition. Think about a brand you like and list down the things you remember about it. For example, you like coca cola.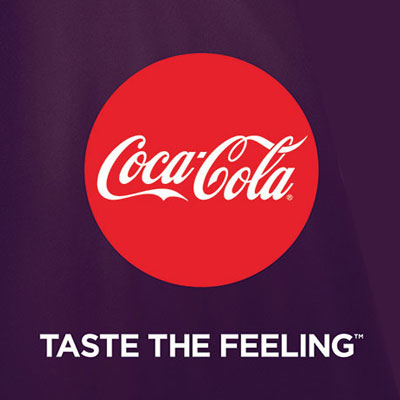 What do you notice about it?
The brand name: Coca Cola (Coke)
The brand colour: Red and White
The brand tagline: Taste the feeling
There might be many things more that you remember about coca cola like the emotionally impactful advertisements or their sponsorship in huge events. The point is, you don't call it cola or soda anymore. Coca cola is a brand name that has become a representative for the soft drink industry as a whole.
This is the importance of Branding- making your product seem like the only product in the market.
Your business gets its own recognition because of a unique logo that people remember as your brand. The logo is the face of your company and it should be an easy but powerful one so people remember it.
Your business value increases because of your brand image which will make it easier for you to launch more products and services. You will also benefit because of the referrals coming in as you generate new customers.
You will be able to establish loyalty in your customers as well as employees because they will want to belong to a brand name. Branding also gives you a professional edge and presence in the marketplace because your company name defines you.
There are many advantages to branding and even if you are in a dropshipping business collaboration, branding is important and possible.
How Do You Build a Trustable Brand With Dropshipping
It is similar to building a brand regardless of a dropshipping company involvement, however, there are a few functions that will be specific to dropshipping.
Let's begin:
Create a Brand
People live for the stories. The journey is more fascinating to an onlooker than the final destination a person has arrived on. You need to spill your brand story all over the brand as this will act as a USP. Create a brand story with essential details and glorify parts which you think define your brand.
It is important to create a brand because it serves the most crucial purpose – sets you apart from your competition.
Notice all the leading brand competitions and how you think of them as different:
KFC and Mcdonald's
Cafe Coffee Day and Barista
Adidas and Nike
2. Decide your Brand focus and Tone
You need to have a mission statement which will make your objectives clearer for you as well as your audience. That one thing which you are offering and the purpose behind it needs to be defined so the focus of your brand has a direction.
The second thing you need to decide is the tone that you want your brand to showcase. Are you a sarcastic brand, funny brand, young brand, professional brand?
Your taglines, advertisements, social media interactions and discussions will determine this. Choosing a tone heavily depends on what audience you are targeting, for example – Apple has a superior and classy tone as it is targeting an upper middle class audience – "if you don't have an iPhone, you don't have an iPhone"
3. Choose a Name
This is what your audience is going to call you when they speak about you to other people. Make sure it is a simple and approachable name. You can choose a name that subtly hints at what your brand does or do the complete opposite.
There are a lot of options you could use to name your brand, you can even make up words or merge two words. Make a list of all the options you want to consider and then based on popular opinion, settle for a brand name.
For example- Our brand name- Printrove is derived from two words:
Print- which means our print on demand option, hints at what our brand does
Trove- means a treasure chest, stating our variety of options
4. Write a catchy tagline
Taglines are everything. When you attach a catchphrase to your brand, your popularity will speak of it indefinitely. Every discussion forum will address it, everyone will remember your brand by this tagline, every competitor will target it etc.
A good tagline will put your brand in focus and in everyday conversations. There have been so many great taglines used by brands that have made them so popular:
McDonalds- I'm lovin it
Tata Tea – Jaago Re
Pepsi – Oh yes Abhi
L'oreal – Because you're worth it
Garnier – Take Care
KFC – It's finger licking good
Jockey – Jockey or nothing
5. Design a Logo
We cannot emphasize enough on how important it is to design a good logo. This is the first point of contact your audience has with your brand. You need to have a logo that is a combination of creative and simple.
The colour scheme you choose, the fonts, the size of the font, the background etc matter a lot when you are designing a logo.
Be sure to have a logo that you would want your audience to remember as it will be a part of all your events, sponsorships, packaging etc.
6. Plan a Sales and Marketing Strategy
Since you are collaborating with a dropshipping company, you get more time to focus on your marketing and sales strategy.
Choose which sales channel you want to use and what kind of audience are you targeting. For marketing, outdoor and indoor marketing methods need to be considered. Your logo, brand name and tagline will appear up close for everyone to see and you should make sure it is correctly placed,whether on a hoarding or a pamphlet.
Social media marketing will also work wonders for you as this is where you can give your brand a voice and tone by the kind of posts you publish.
7. Be Original when Dropshipping
You need to keep one thing in mind when you are dropshipping that your dropshipper is providing the same products to a lot of other companies as well. This means that the product quality and build is the same and you can't change that.
What you can change and make your product still unique is the design. Choose a dropshipping company that gives you an option to print your own designs on the products.
Your brand logo will anyway be differentiating you from your competitors but a specific design will be your USP.
8. Request for White Label Services
White Label services mean that the dropshipping company will be producing and delivering products but under the brand name of the seller. So, every function which requires a brand name will be attached to the seller's brand name:
Label on Products will be of the Seller's Brand
Custom Brand Pack Ins which include small notes or coupons of the Seller's brand
Custom Packaging with the Seller's brand logo and design
Custom Shipping notifications which update the end customer about shipment under the brand name and not the shipping company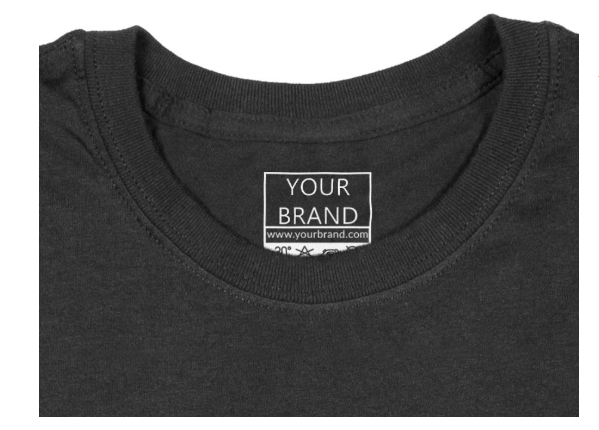 You can learn more on how to find the right dropshipper here.
Concluding…
Contrary to the popular preconceived notion that branding is not possible with dropshipping, we hope this article clears that doubt because dropshipping is much more than what the definition provides. A wide range of possibilities open up when you dropship and handle business operations with dedicated focus. Printrove offers Custom Branding Services which can fulfill all your requirements.