Read Time:
4
mins
You can score a marketing success easily by just identifying something that no one else has done. Experiment.
Ecommerce marketing is a crucial part of the ecommerce business lifespan and it is the only thing that will promise sales and jumpback after a defeat. Marketing is a broad term and has been in existence for the longest time. It started out with speakers, posters and prints which aimed at telling people about the existence of the brand. Today, it is quite the game changer for a business which makes it a highly competitive sphere.
Let's delve into some tactics that not many marketers are using efficiently:
Diversify social media and online discussions
Personalize by writing original content
Contextual Marketing
Reduce abandoned cart
Speak the native language
Be creative with website interaction
Ask for product reviews
#1 Diversify Social Media And Online Discussions
Social media is definitely the most used platform for marketing because everyone is on it. It is also a problem for marketing because everyone is on it. Your competition is cut throat and grabbing eyeballs in a generation that has short attention spans- even tougher!
That doesn't mean you shouldn't market on social media, it means you should figure out how you portray your brand and what tactics you can use to be noticed. Popular channels like Facebook, Instagram and Twitter are sales booster but you can try channels that are more specific to your product niche.
For example, if photography and quotations are a priority for your brand, Pinterest and Tumblr will help you attract art enthusiasts. LinkedIn works well for your professional image and YouTube for your advertisements.
Being an active respondent on Reddit and Quora helps you understand industry questions and participate in discussions to get noticed.

#2 Personalize By Writing Original Content
Plagiarism will be an offense for every single piece of content you create but bringing original content to the table is what you should be aiming for. By original we mean, an idea that no other brand is using. If you are saying the same thing as other brands but only in a different voice, it won't make much of an impact.
Personalize your content by having an original writing style, brand tone and merchandise. You need to make your customers feel like they belong to you and for that having personalized giveaways, offers, discounts, catchphrases, etc are very helpful.
#3 Contextual Marketing
Marketing is all about being at the right place at the right time. You must capitalize on whatever is trending on social media or current affairs at that point of time. Since people are already talking about that topic, your input on the same should be informative or funny to grab attention to your brand.
Amul is a great example for contextual marketing. It isn't an ecommerce brand, but it does give you the right inspiration for your brand.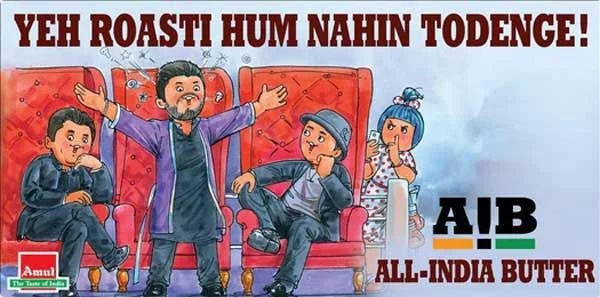 #4 Reduce Abandoned Cart
One of the biggest challenges faced by the ecommerce industry today is abandoned cart. This means the person browses on your website and adds items to the cart, but doesn't end up buying it. To put it straight, these are sales you are losing out on!
You can help resolve this issue by putting a recovery strategy in place. Prepare an email series that reminds them of the abandoned items in their carts. You can entice them by offering a discount and reaching out to them during sale season.
Shopify is a platform that provides abandoned cart recovery options. Or, your can go for any ecommerce marketing automation tool, like Drip, ActiveCampaign etc.
Read more- Shopify vs Woocommerce
#5 Speak The Native Language
The one thing that is easy for the ecommerce industry and not a physical business space is the ability to reach the entire world. A website is accessible to people in all countries and if you are expanding to international business, e-commerce is a good way to do it.
When you do reach out to other countries you need to localise your marketing tactics and make content that is relatable to them. The famous quote- "When in Rome, do what the Romans do." Reach out to people across the world by providing translation features on your store.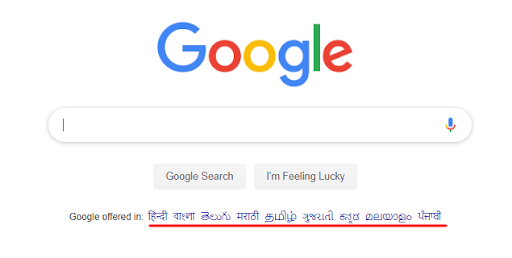 #6 Be Creative With Website Interaction
It is your business, you can do anything with it. You set the rules and regulations, and you can tweak it to your fancy. To stand out from your competition, be creative in aspects they haven't explored. For example, your resources section could be more interactive and humorous. You can have fun FAQs answers and add weird facts to your knowledge base. Your website design can be creative with visually pleasing videos, animations and graphics.
Just make everything about your store unique.
Visit- Printrove Website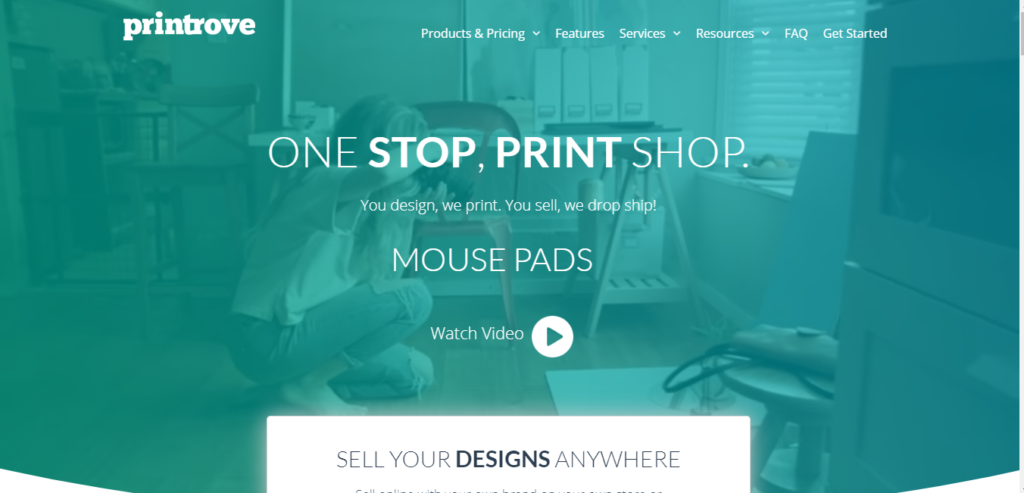 #7 Ask For Product Reviews
This might seem like a redundant marketing tip but we are focusing on why and how you can benefit from product reviews. You most certainly will get a reality check on how your product is doing and where the scope of improvement is, but you can also use product reviews to keep your customers engaged.
Most people won't buy your product if they don't see enough good product reviews on your product page. You gain their trust with the amount of reviews you display. It gives them confidence to pull out their wallets.
You can ask your customers directly to give a review of the product and ensure that your product review forms are easy and don't take up too much time or effort.
In conclusion..
Marketing is an unpredictable function and you may have to deal with things you hadn't accounted for. But, a good marketer will always rise to the occasion and find a way out of the situation with wit and grace. You just need to be alert and tap potential marketing tactics that could be the big break your business needs!