PRINT-ON-DEMAND DROP SHIPPING
FOR SHOPIFY
Sell your designs on a variety of products under your own brand.
A platform that takes care of web hosting, caching, security, themes and so much more that lets you concentrate on your strategy of selling. Start-to-end business activities managed at one place. Customized plans that could help you choose according to your budget. Easy to use, unlimited themes and managed inventory. 
So, why not Shopify?
PRINT-ON-DEMAND DROP SHIPPING WITH SHOPIFY
Prepare original designs for all the products you want to sell. There are more than 250+ product options that you can work on at Printrove without a minimum order quantity and inventory investments. Once your designs are ready, you can easily move the products onto your Shopify Store with the Product Push Tool on the Printrove App. Printrove prints, packs and ships the product to your customer under your brand name and updates the tracking ID on your Shopify store. 

Begin by installing the Printrove App from the Shopify App Store, where you can connect your store to Printrove.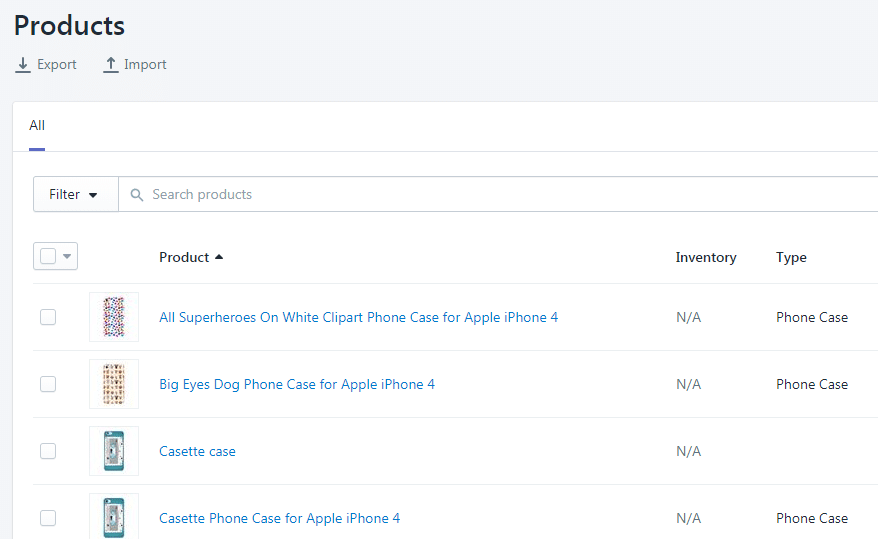 Upload your designs and use our Product Push Tool to create products from our extensive catalogue.

Customers can now place orders on your store by either making an online payment or opting for Cash On Delivery.



We receive your orders automatically from your store and fulfil under your brand name. The tracking information is sent to your customers too.
Custom branding services to provide the complete brand experience to your customer.
No stocking and piling. We print as and when your customer orders. Even a single product.
You just keep the orders coming. We print, pack and ship to your customers.
Dedicated support team to provide quick resolution on issues and queries.
Thorough quality checks at two stages to boost repeat buyers.
Creating products, fulfilling orders and providing order updates, fully integrated.
An extensive catalogue available with no minimum order quantities and customisable branding options.
Start drop shipping print-on-demand products on Shopify
Visit the Shopify App Store and install the Printrove app for Shopify today