Read Time:
5
mins
It is always a good idea to be safe rather than sorry later. Ordering samples from your drop shipping company is a plus for your business awareness and responsibilities.
Entering the e-commerce world requires you to have a fresh set of skills and business sense to deal with the digitally advanced interaction platforms. The potential risks in e-commerce are quite similar to offline businesses which is why you should have a contingency plan in place. Taking a chance can be very stressful and anticipatory, but if you aren't taking a chance, then what are you even doing?
What is Drop shipping?
The e-commerce market has made it possible to have more kinds of business models and one of the most promising one is drop shipping. This is a model in which the seller does not have the products before an order comes in and when an order comes in he outsources the product from a drop shipping company and has it delivered to the customer. The seller does not have a ready stock and doesn't even see the product when it is shipped.
To read more about drop shipping, click here.
Why Order A Sample First From Your Drop Shipper
Whichever designation you hold in a company or in a business of your own, being careful is the first thing about any business. Why? Because of the large impact the potential risks could have on you and your business.
Even with drop shipping, you are placing a huge amount of faith in your drop shipper with the primary function of your business – production and delivery.
So, it wouldn't hurt to invest in the cost of a sample product instead of directly placing an order for your paying customer and also bulk orders. Additionally, you will become sure about a bunch of essential things when you order a sample.
What To Look For In The Sample Order
First and foremost, the quality of the product that you are planning to sell will become determined once you actually hold the product in your hands.
Place yourself in the customer's shoes and understand how the entire process works out for them. This way you will be sure of the customer experience and if you want to change something.
You will get a personal tour of how the fulfillment and shipment process works when you drop ship, which would help resolve all your doubts regarding drop shipping.
You will understand if your drop shipper is trustworthy and can be relied upon. You can know what to expect in high demand scenarios and build a relationship with the drop shipper accordingly.
You will be able to photograph the products personally and put it up on your website which would be great for marketing and brand presence.
The pricing, tracking of the shipment, automated messages, your branding, packaging and more will become clear to you to confirm on the partnership.
How To Order A Sample
First of all, check with your drop shipper whether they provide sample orders before partnership. Every drop shipper has different methods of order placement. A lot of traditional manufacturers-turned-drop shippers might have some constraints on that, so it's better to clarify beforehand.
Next, inquire about the process they have for placing sample orders – through emails, calls website forms etc. Look for any contracts they want you to agree on for placing the sample order.
Also, make sure about the prices of the products.
Printrove, as a drop shipping company, has evolved its process of placing sample orders. And, now, it is as simple and similar as placing orders for your actual customers. This is how things work at Printrove for placing the sample orders –
Step 1 Visit the Printrove website and register as a merchant with your email id.
Step 2 You will be directed to your Merchant Panel Dashboard which will look after every single aspect of your association with drop shipping like design, orders, revenue generation etc. By default, the account gets created on the Free plan.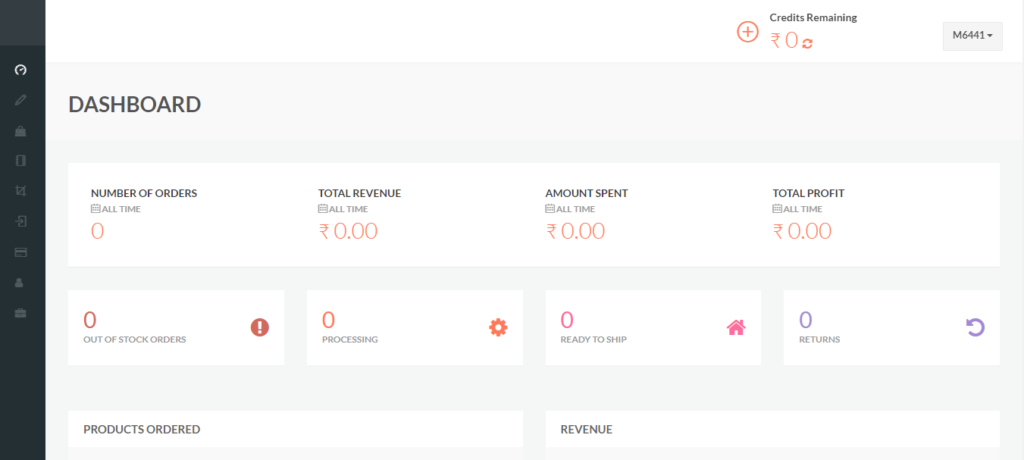 Step 3 On the left side of the screen, you will find Orders. Click on "Create Your Own Order".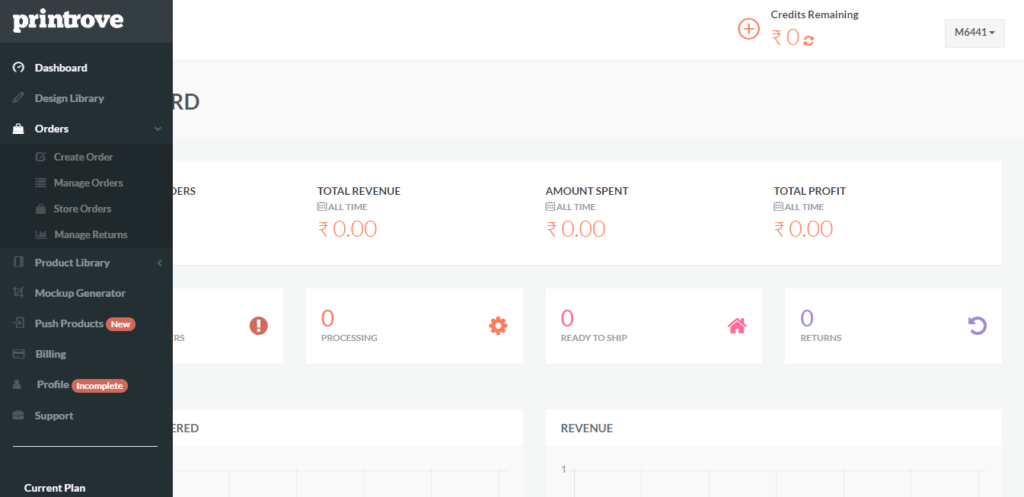 Step 4 Under the "Create Your Order" section, you have to fill in all the details of the product, the design, number of items you want, etc.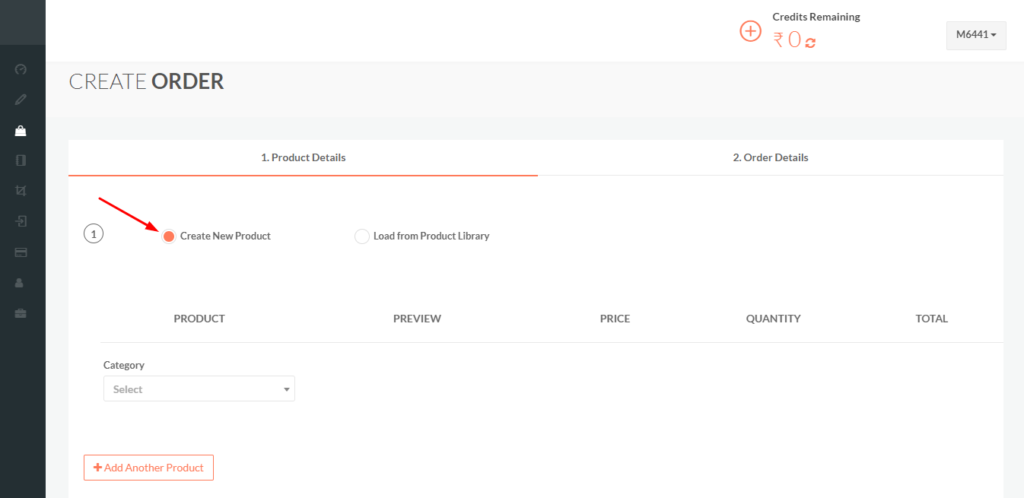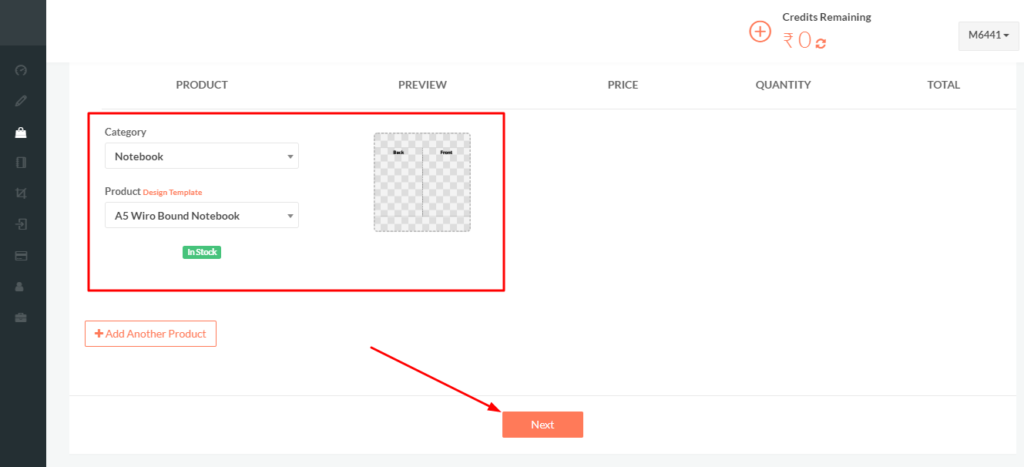 Step 5 Once you have filled in the details, place your order and keep track of the shipment in the "Manage Your Orders" section.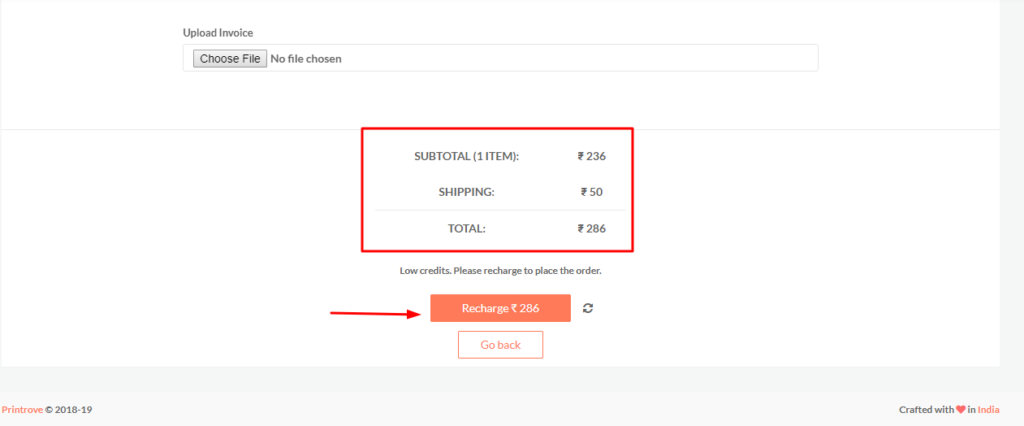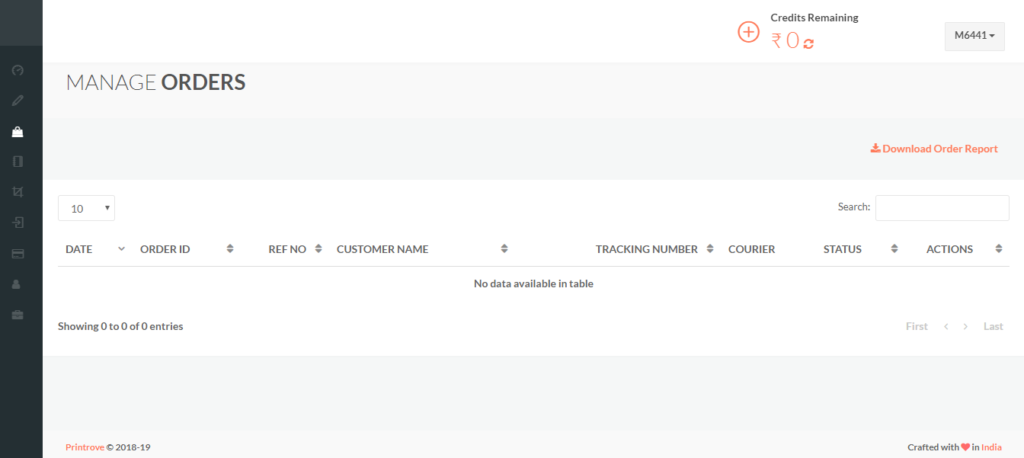 At Printrove, the sample order placing process is exactly the same as the order placement process for your customer. The only difference is the pricing.
When you place an order without activating your account, you have to pay the regular price. Whereas, when you activate your Merchant account with ₹5000 and then place the order, you get access to the wholesale price which is obviously lower.
However, when you're joining Printrove or any drop shipper company as a Seller, we'd recommend you to test their processes and the products before committing to anything further. Hence, you must first order a sample and look for all the points we've mentioned above. Once you feel satisfied about the experience, you can activate your Merchant account and start placing orders immediately for your customers.
Before anything else, your relationship with your drop shipper matters as they will form the major machine for your business.
You are now all set to begin with drop shipping and checking for sample products for your e-commerce store.