Brand is the promise, the big idea, the expectations that reside in each customer's mind about a product, service or company. Your company's brand represents who you are, what kind of quality you provide, your reputation for trustworthiness and more. Branding is about making an emotional connection.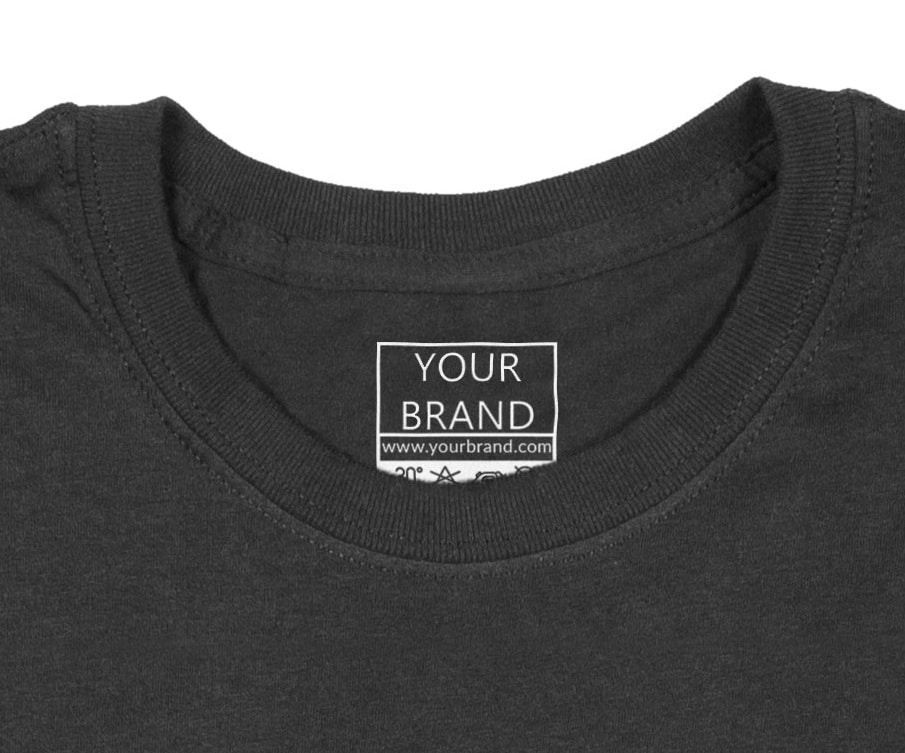 The hottest trend in retail is adding your personalized label on the inside neck of your t-shirts. You're creating a finished product that will stand out from the rest.
We will stock these labels in our facility and add it to your t-shirts on every order

Minimum order quantity for the labels is 1000 pieces

It costs Rs. 5 per label paid upfront


Available for: All apparels
Let your outside neck label speak for your brand. Design eye catching labels to let people recognise your brand even from the outside.
Place an order with us for outside neck labels for a minimum of 1000 quantity
We will stock these labels in our facility and add it to your t-shirts on every order
The pricing is Rs. 5 per label paid upfront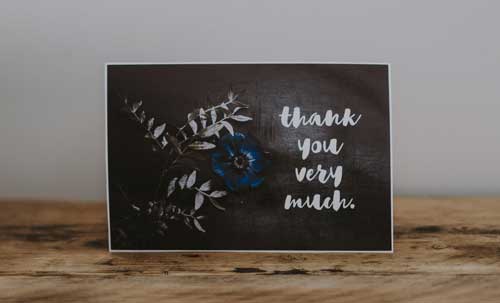 Build your brand using pack-ins. Adding small items to your shipment can boost your brand and build the relation with your customers. You can now customize your orders with custom branded pack-ins.
Add a thank you card, a business card or a coupon

It costs Rs. 5 per pack-in paid upfront for a minimum order quantity of 1000 pack-ins
It includes printing, storing and fulfilment
Bring out the personality of your brand with your choice of colours and fonts. Use this space to tell your story.
We provide 4 different shapes of hang tags: Rectangle, square, classic and circle for you to choose for your brand.
You need to place a minimum order of 1000 hang tags with us
We provide 300 GSM coated paper quality which costs Rs. 5 per piece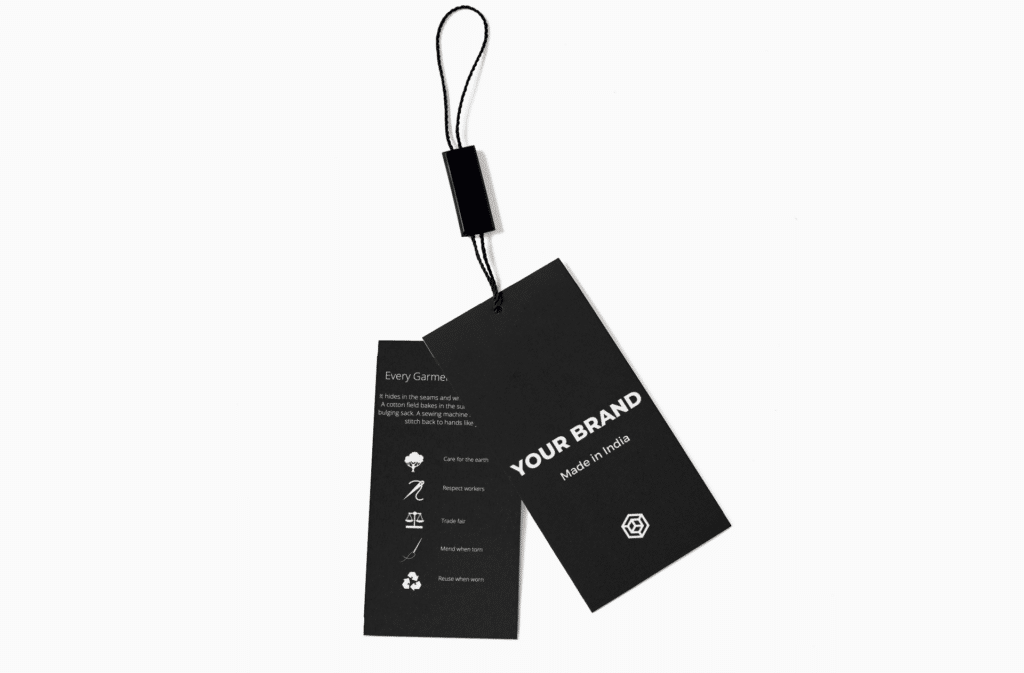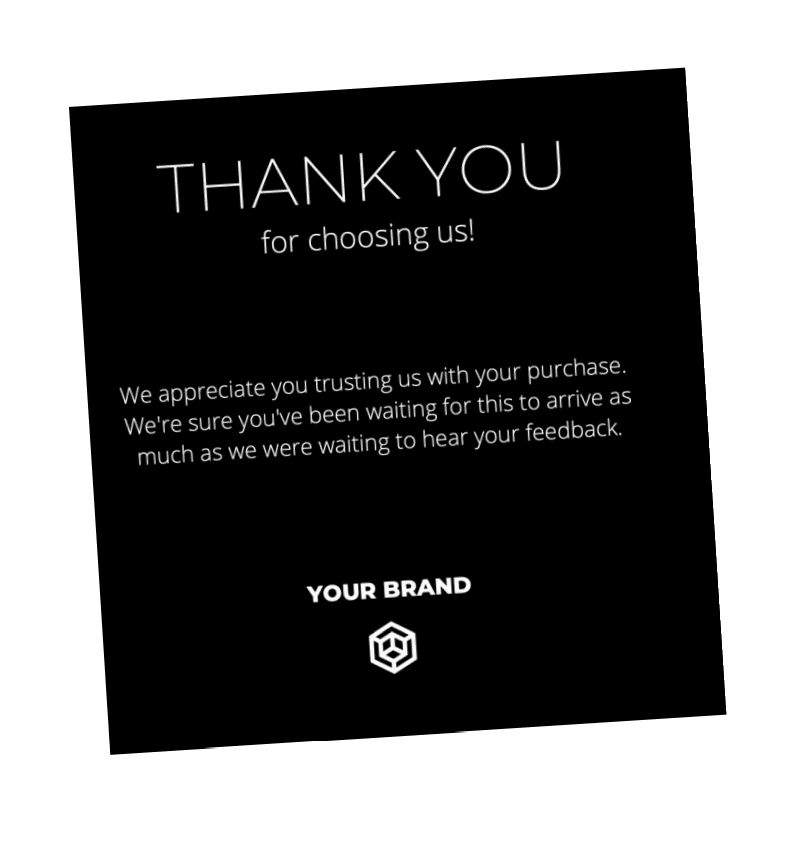 Make your brand more recognisable to your customers by using your brand stickers on the packaging. .
There are 2 shape options for stickers: Square and Rectangle
You can place an order with us for a minimum of 1000 stickers quantity
The material used is 300 GSM coated paper which costs Rs.5 per piece
Sleek feeling and minimal design, custom made tamper proof bags are best to create the ideal experience for your customers.
Three different sizes starting from 10 by 12 inches, 12 by 16 inches, 14 by 18 inches
With a printable area of 8×10 inches, your design will stand out on the polybag
To place an order you need to order a minimum of 1000 polybags (used only for t-shirts, phone cases, pop grips, button badge and notebook)
The material used is 60 micron polybag which costs Rs. 11/16.5/22 per bag for different sizes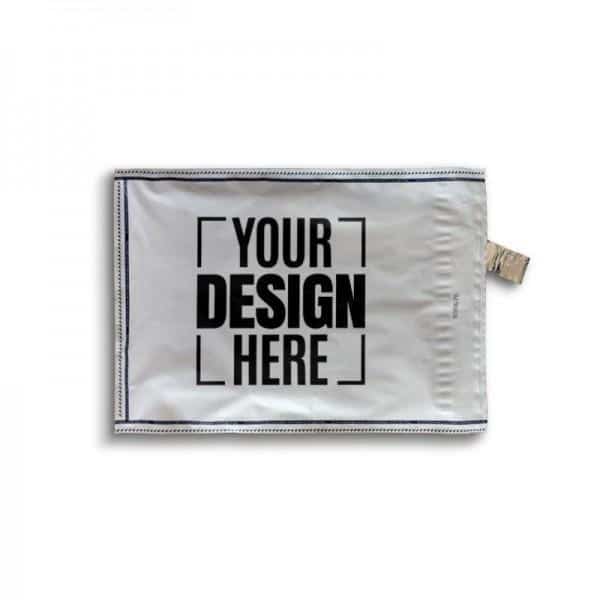 Fill up this form and we'll get in touch with you to discuss your custom branding requirements
Start your own custom printed shop without any upfront costs. You design and sell, while we print, pack and ship under your brand.
or print something for yourself